Bottomless Brunch at Slug & Lettuce Staines
♥ £30 Per Person ♥
We firmly believe that brunch is one of the most important meals of the day. Pair that with bottomless bubbles and brunch quickly becomes one of our favourite things ever!!
Our Bottomless Brunch experience is for a minimum of two guests and lasts for two hours. Bottomless Brunch is available to book Saturdays and Sundays.
While Staines is in Tier 2 we have turned our usual Brunch offer into a 3 Course Bottomless Experience.
Upon arrival you will be asked to choose your options from our new 3 course food menu along with a drink from our bottomless drinks menu.
Our attentive team will then ensure your drink is topped up for the whole two hours of your stay!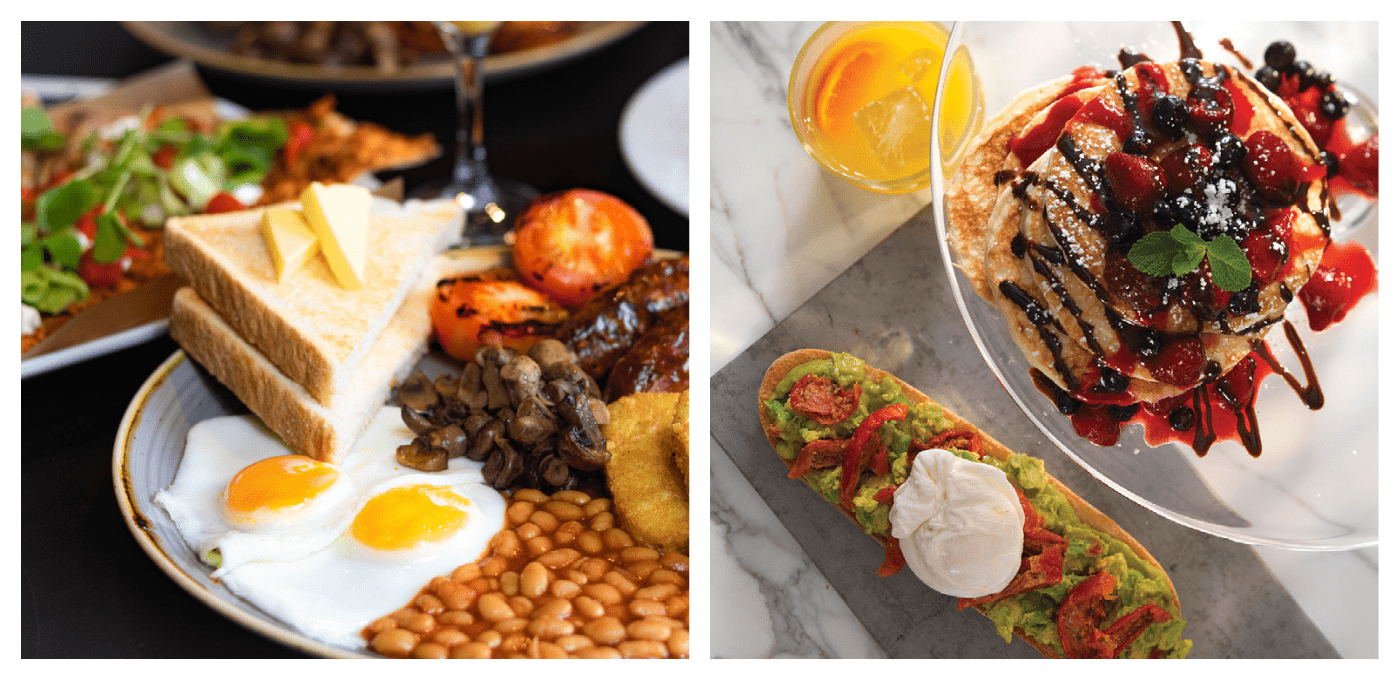 Click below to book a table.
︾
Select Your Starter, Main & Dessert
To Start
Topped Hash Browns with Cheese (v), Topped Hash Browns with Grated Violife (Vg), Topped Hash Browns with Cheese & Bacon.
Main Brunch Dishes
Full English Breakfast, Full Vegan Breakfast (Vg), Full Veggie Breakfast (v), Eggs Florentine (v), Eggs Benedict, Pornstar Pancakes (v), American Style Pancakes or Forest Fruit Pancakes (v),
Upgrade Your Brunch Dish to one of these main meals for an additional £3
Southern-Fried Chicken Wrap, BBQ Rump Steak Sandwich, Halloumi and Avocado Sandwich (v), Chicken & Chorizo Tostada, BBQ Jackfruit Tostada (Vg), Spicy Pork & BBQ Beef Tostada, Cheese & Bacon Beef Burger, Southern-Fried Chicken Burger, Meat-Less Burger (Vg)
Desserts
Warm Mini Churros (V-M), Warm Mini Brownie Bites (v), Boozy Baileys Profiteroles (v),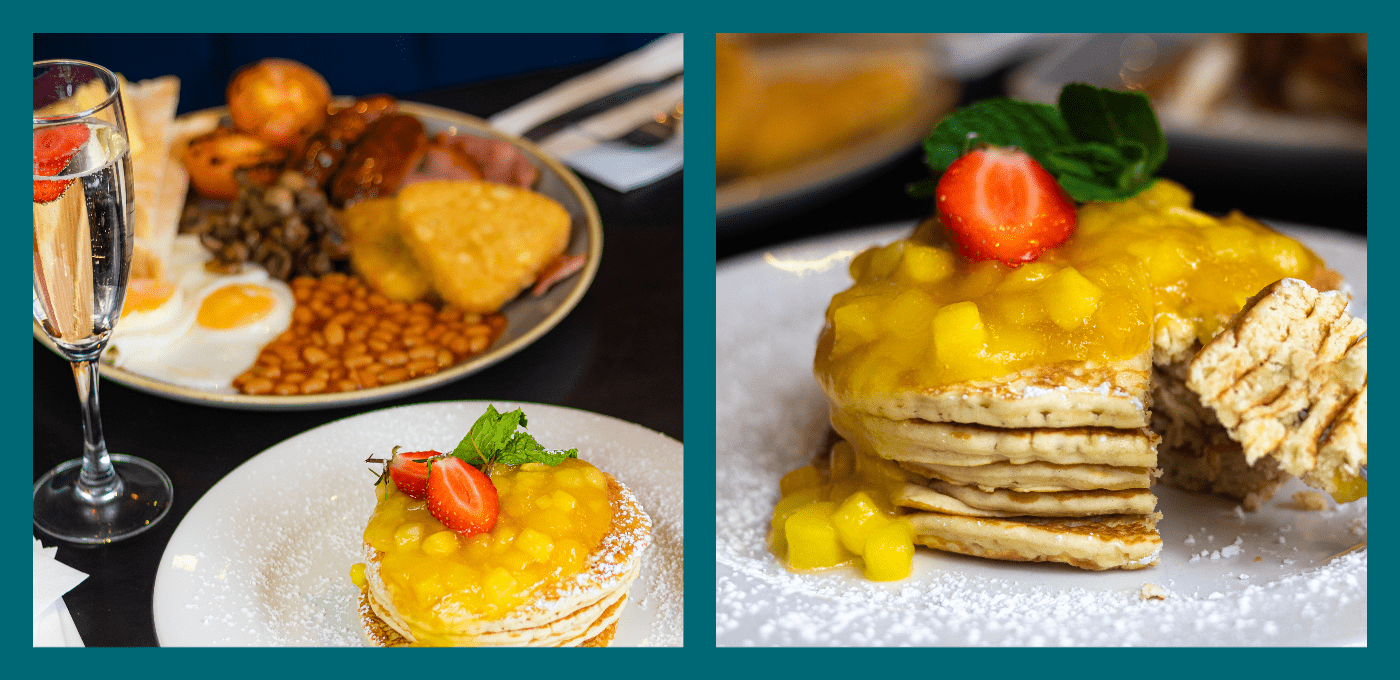 𝔼ℕ𝕁𝕆𝕐 𝔹𝕆𝕋𝕋𝕆𝕄𝕃𝔼𝕊𝕊 𝔻ℝ𝕀ℕ𝕂𝕊
♡ Prosecco by the glass
♡ Mimosas
♡ Aperol Spritz
♡ Bloody Marys
♡ Pints of Amstel
♡ Virgin Marys
♡ A selection of soft drinks
Click below to view the full menu.
︾
What are you waiting for? Let's brunch!
Please find our Booking T&C's here.
You must confirm that you have read them in order to continue making your booking.
Terms & Conditions
T&C's apply: Bottomless brunch is for a minimum of 2 people. Brunch and Bottomless Bubbles is any single brunch food item plus unlimited drinks from the list. Available to pre-book for Fridays and Saturdays (subject to any local licensing and opening times). Sites are offering Bottomless Brunch from 10am/11am depending on the site, final sitting time also depends on the site you are booking for. Your 2 hour time slot (starts when the first drink goes through the till). The whole table must be taking part in the offer. Service times and availability may vary depending on bar location and subject to licensing restrictions. Your drink will be replaced once it has been finished. Price is per person and drinks cannot be shared. 18+ applies and drinking to excess will not be permitted and participants are required to drink responsibly at all times. Management reserve the right to withdraw this offer at any time and without prior notice and reserve the right to refuse serving alcohol to any participant at any time without notice. Bottomless Brunch must be pre-booked; we allow same-day bookings up to 9am/10am depending on site. All bookings require a £10 deposit to secure the booking (+ Deposits are fully redeemable against the total bill.) Deposits will be forfeited should you decide to cancel your booking. Full payment in some instances may be required two weeks prior to the event. Offers are not available on bank holiday weekends and on race days in York. Management reserves the right to withdraw/change offers (without notice), at any time. Please note not all Slug & Lettuce sites are taking part in Bottomless Brunch.
All S&L bars entering Tier 2 will offer a three course variant of Bottomless Brunch, priced at £30 per head, in order to adhere with UK Government guidelines.