Vegan Food at Slug & Lettuce This Veganuary
Are you going vegan for January? Then you've come to the right place. Slug & Lettuce Stockton Heath has a bigger and better range of vegan dishes and drinks this year, so come and celebrate Veganuary in style.
Vegan Food Menu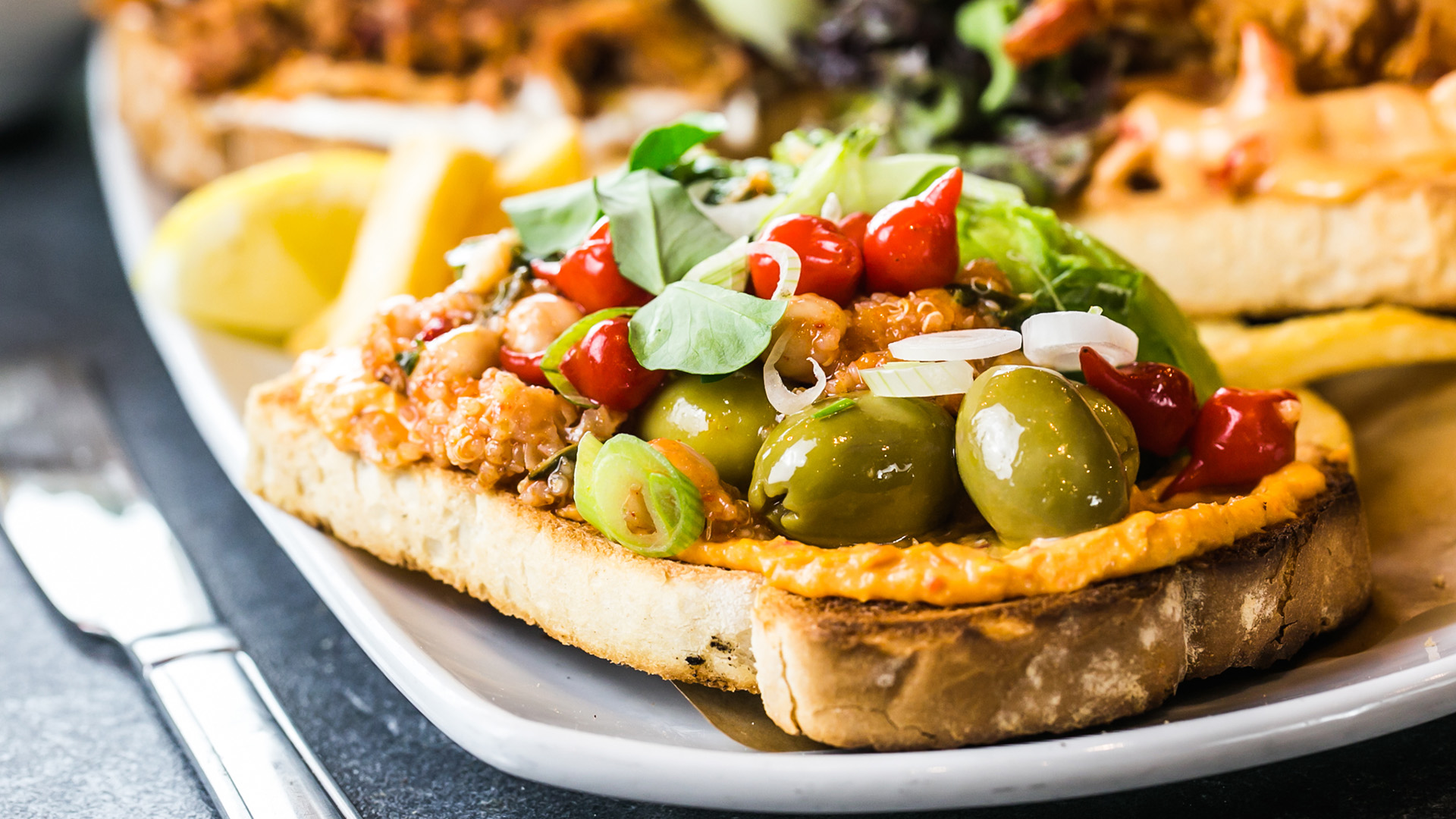 Our delicious range of vegan alternatives includes the ever-popular BAO steamed buns, but ours come with a twist – Jackfruit in a sticky BBQ sauce. Stopping for a meat-free lunch? No problem, we've got healthy vegan sandwiches and sizeable salads.
You'll also be spoilt for choice with our plant-based mains. From vegan cheese tarts to vegan curries and chillies, going meat-free has never tasted so good.
Slug & Lettuce Vegan Burger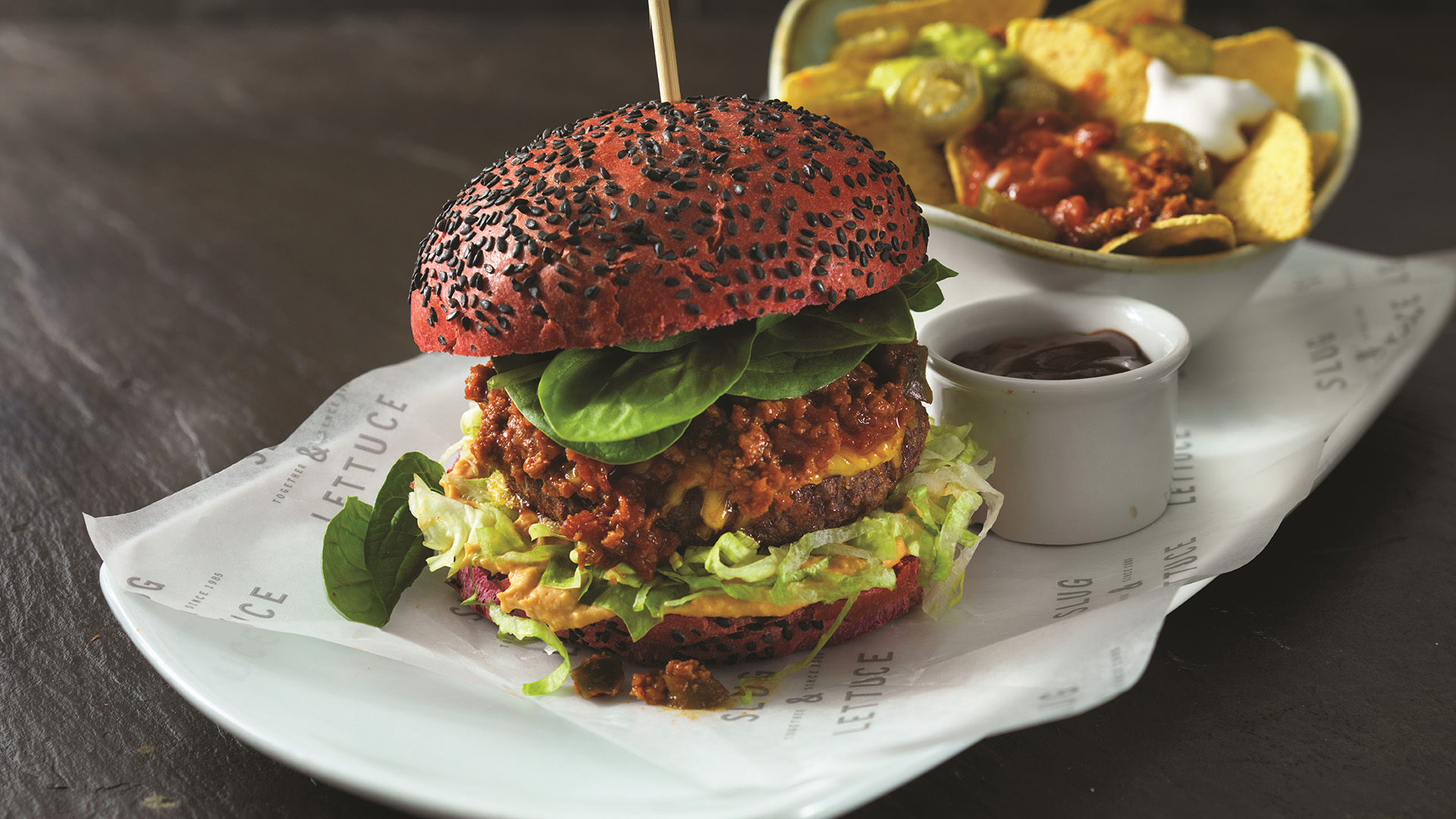 Don't worry, you can still enjoy our popular Moving Mountains Vegan Burger. Enriched with B12, this plant-based burger is big on flavour. Layered with red pepper humous, smoky soya sloppy joe and vegan cheese between a toasted beetroot sesame seed bun.

Take a look at our full vegan menu below: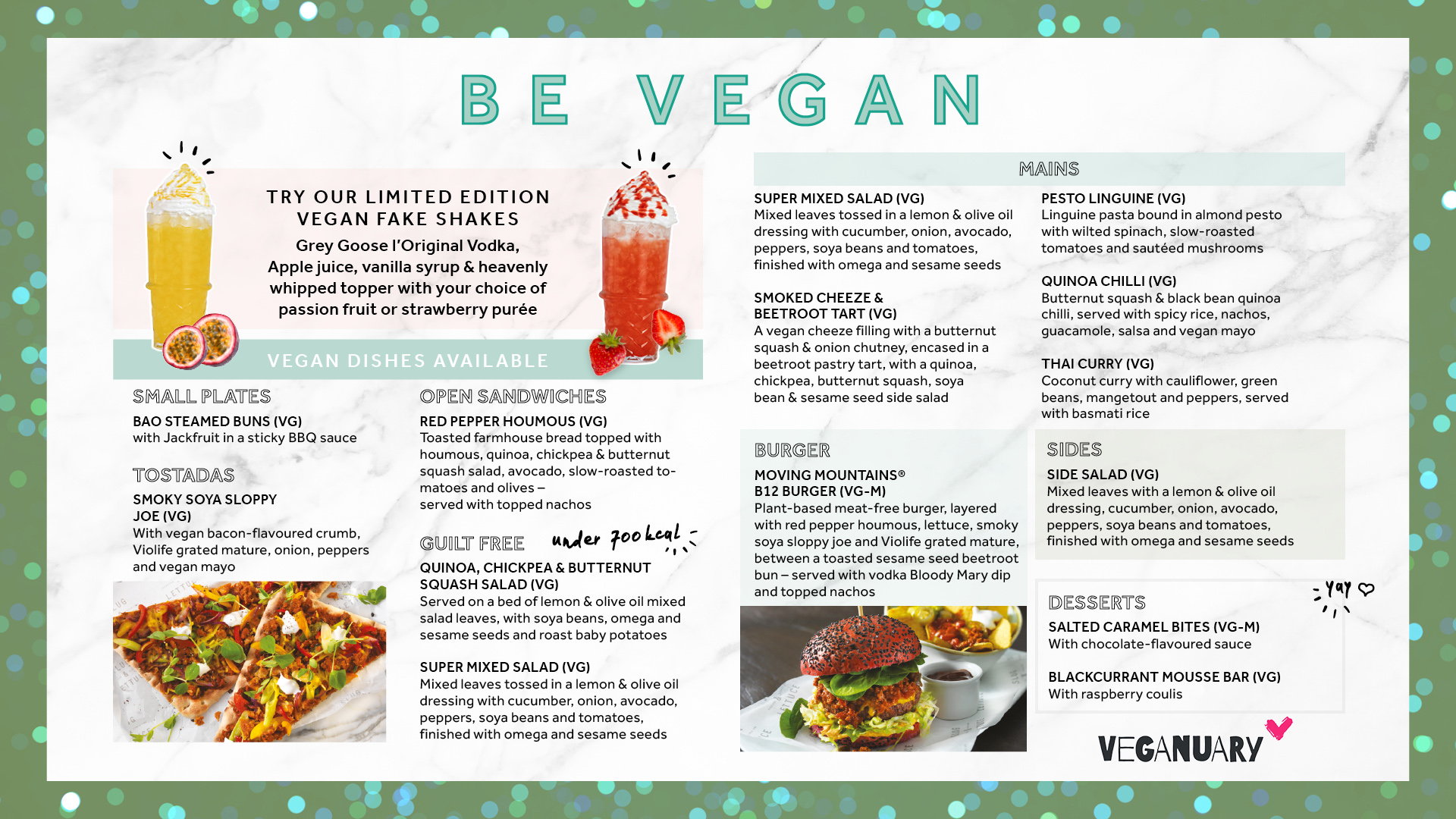 Exclusive Vegan Drinks at Slug & Lettuce
This year, for a limited time only, you can try our "Vegan Fake Shakes". Enjoy a mix of Grey Goose l'Original Vodka, with apple juice, vanilla syrup and a heavenly whipped topper with your choice of passion fruit or strawberry puree.